Listen.
You can listen to the station live and the WMBR iPhone application will even show you which song is playing and the name of the artist.
Schedule.
View the program schedule and find your favorites. See what's coming up and what you may have missed.
Program Details.
See the show's description, hosts, and find links to the program's website and email address.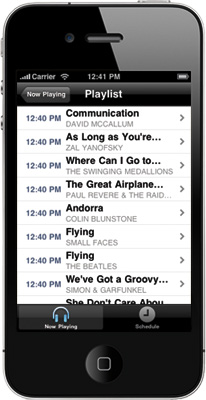 Playlist.
Wondering what song was played a half-hour ago? Just go to the Playlist page and see each song that was played and when.