Why you should pledge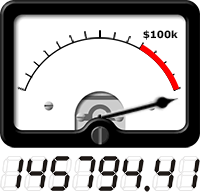 WMBR is noncommercial radio, offering many hours of programming that cannot be found on any other radio station anywhere. We are 100% volunteer, with no paid staff. This is rare ‐ even among other local college and public stations.
Our primary source of income is listener donations. Although we receive a small stipend from MIT, this has recently been reduced due to budget cuts throughout the Institute. More than ever, we rely on your support to bring you our diverse programming!
Where the money goes
We've used donations from previous years to improve the station in order to provide you with high-quality radio close to 24 hours a day. Here are some specific things we've spent your money on over the past year:
A sound processor for our main studio microphone.
Prototypes of custom hardware and software to modernize playback of digital audio files in order to move away from burning CDs and toward a digital music library.
Furniture and small appliances to make our DJs a little less claustrophobic in our windowless basement space. This included new couches, pillows, and locally made coffee tables; a water cooler, tea kettle, and coffee maker; and a copier/printer for our office.
Wireless mice and keyboards for our studios that allows more room for our DJs to organize their music.
A digital mixer and other equipment to connect and support live remote broadcasts. We can now broadcast from anywhere with an Internet connection​ (this was first used during this year's Homelessness Marathon)!
In addition to the big-ticket items, there are countless little things that keep broadcast radio going 24/7: turntable styli, dozens of cables and headphones, and the parts that let us repair our hard-to-replace equipment.
This year's donations are earmarked for continuing work on our digital audio library; modernized lighting in our studio facility to improve visibility and comfort; new remote control equipment for our transmitter; and the research, installation, and maintenance of a new heating and cooling system in our hundred year old headquarters. In addition, the (different) building that houses WMBR's transmitter and antenna is scheduled to be demolished as part of the ongoing construction in Kendall Square. We will be purchasing a new transmitter, tower and antenna for one of the new buildings to be completed in the next year or two. While some of this new equipment is necessary for such a move, it should also make our signal more reliable. Your donations will contribute directly to the engineering and FCC fees, construction costs, new devices, wire, wood, nuts, bolts, screws, and whatever else we need to make all this possible.
Premiums
Some premiums are available as our way of saying thank you for your support. They are tokens of appreciation for your tax-deductible donation to WMBR. This year we're offering T-shirts, pencil cases, bamboo flatware, bento boxes, sweatpants, sherpa blankets, and even the opportunity to come in and DJ for an hour during your favorite WMBR program!
Here's a sneak peek at what the premiums look like:
We also offered up hundreds of CDs, DVDs, books, gift certificates and other limited merchandise.