Listen to WMBR on Your iPhone:
Here is how to listen to WMBR on your iPhone, iPad, or other iOS device.
1. Open Safari in your iPhone and tap the link below:
2. Turn the volume up and enjoy the sweet sound of commercial-free radio!
3. Tap the "share" icon at the bottom of the screen (it looks like a square with an arrow pointing up).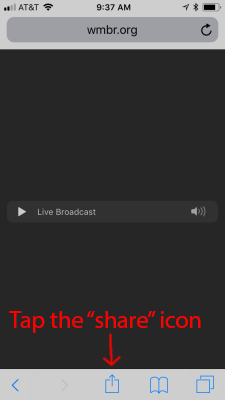 4. Choose the option "Add to Home Screen" (you may need to scroll down to find it).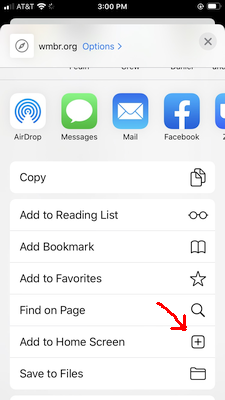 5. Type in the name "WMBR" (or any name you want)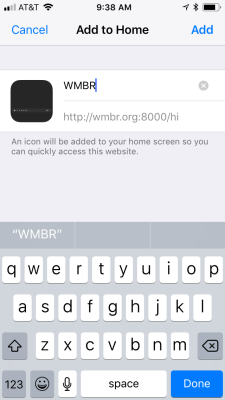 6. Now you have an icon on your home screen that lets you hear WMBR any time you want!
We regret that the WMBR iOS app is no longer functional as of iOS 11. We are searching the sub-basements of MIT for console-gnomes who can help us update our app, and we hope to have a fixed version available soon. In the meantime, we hope that this guide will let you enjoy listening to WMBR on your iOS device.