WMBR is the MIT campus radio station. We broadcast on 88.1 FM between 20 and 24 hours per day, 365 days a year. We transmit at 720 watts, effective radiated power from the top of the
Eastgate Building
in Kendall Square in Cambridge, Massachusetts. Our programming includes a wide range of music shows, public affairs programs and eclectic audio entertainment.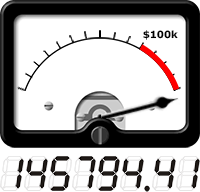 Thank You for Making our 2019 Fundraising Week a Success!
Your contributions will allow us to keep broadcasting for another year. If you have not yet mailed in your check, please send it to:
WMBR Department 2019
3 Ames Street
Cambridge, MA 02142
Although our fundrasing drive is over, you can still make a donation online through Nov. 20.