Please note that our spring program season is in flux as we try to stay on the air.
All our programs are being produced remotely so please bear with us. We intend to stay on the air 24 hours per day for the rest of the season. Sections of the schedule that are marked "TBA" are "To Be Announced" and will be scheduled a about a day or two before airing. This schedule will update often, so check back frequently.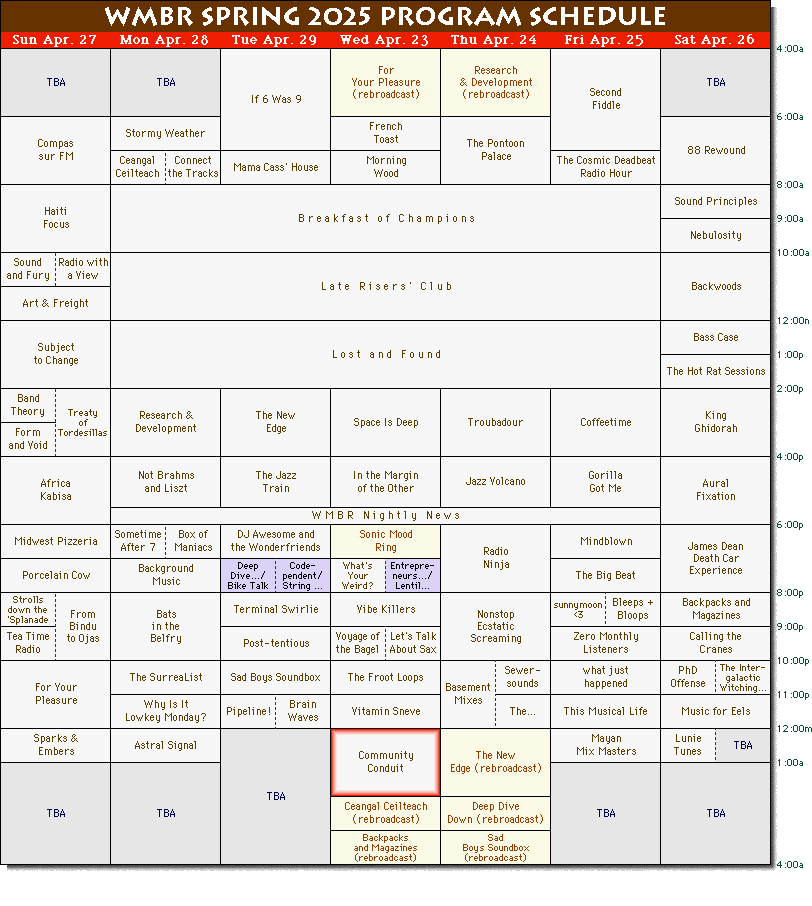 Click the show names above for more information about those programs, including email addresses for the DJ's if available.